Contact Details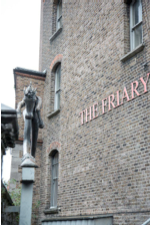 Information and forms in relation to making an application to The Tribunal may be obtained by writing to the Tribunal Registrar at the following address:
The Friary,
Bow Street,
Smithfield,
Dublin 7,
Ireland.
Tel: 01 869 0766.
Fax: 01 869 0767.
Email: general@distrib.ie
Please note that all correspondence should contain the full name, address and telephone number of the applicant.
Our office hours are 09:00-13:00 and 14:00-17:00 Monday to Friday.
Location Map
The Friary is located near the Jameson Distillery Buildings in Bow Street, Smithfield, D07 K163: